I thought you might like to see some pictures of the Harmonist Cemetery which inspired our most recent episode.
This is how the cemetery looks from PA-68. (That's my bike over in the corner – I took it with me to work, and cycled over to grab these photos on my lunch break.)
Here's the maddeningly unelucidating historical marker that sent me to the Zelienople Area Public Library to dig up more information.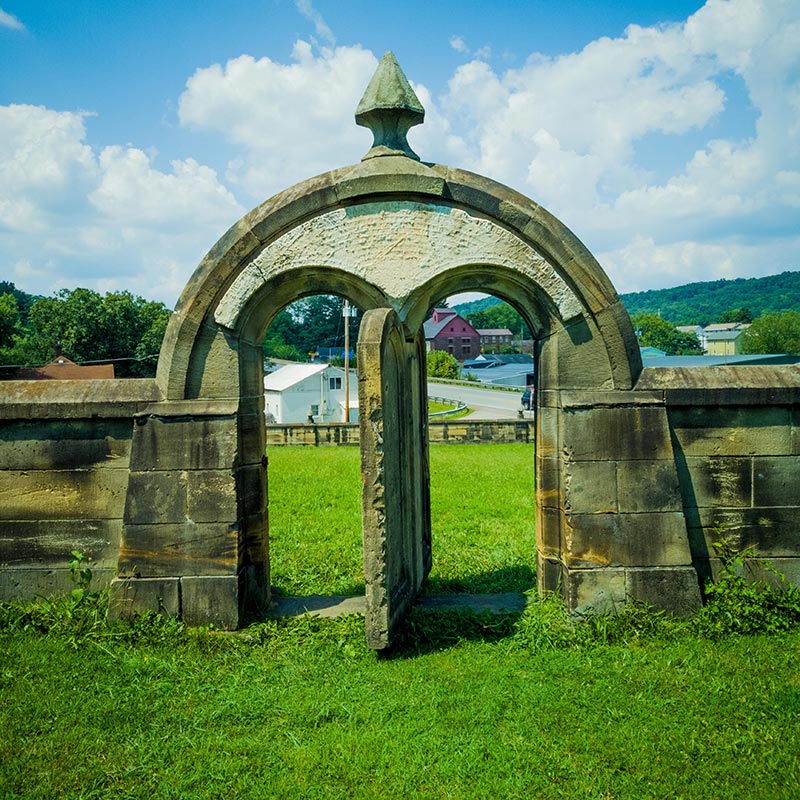 This massive stone gate and wall did not exist when the Harmonists were actively using this as a cemetery from 1803-1815. When Jacob Henrici became Senior Trustee he hired Elias Ziegler to build the wall to honor the Society's dead. Elias was a descendant of Abraham Ziegler, who had purchased the town from the Harmony Society in 1815.
There's a claim that the gate itself weighs almost a ton. It's certainly very heavy, though it pivots open easily enough.
Just in case you thought my research was super-thorough, here's a nearby signboard which I cribbed it all from. Plus, it has a translation for the inscription over the gate. An inscription which is almost entirely illegible these days, thanks to acid rain.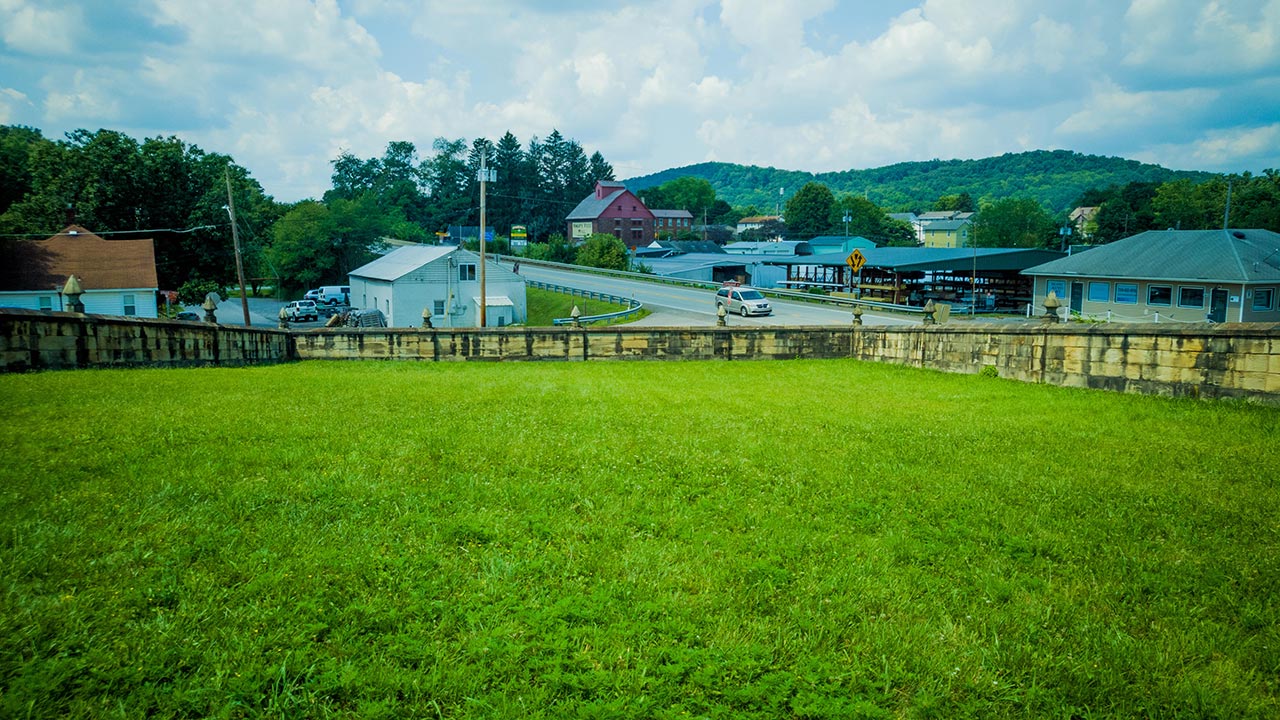 The view from inside the cemetery. It's very pretty, but the lack of graves is oddly unnerving.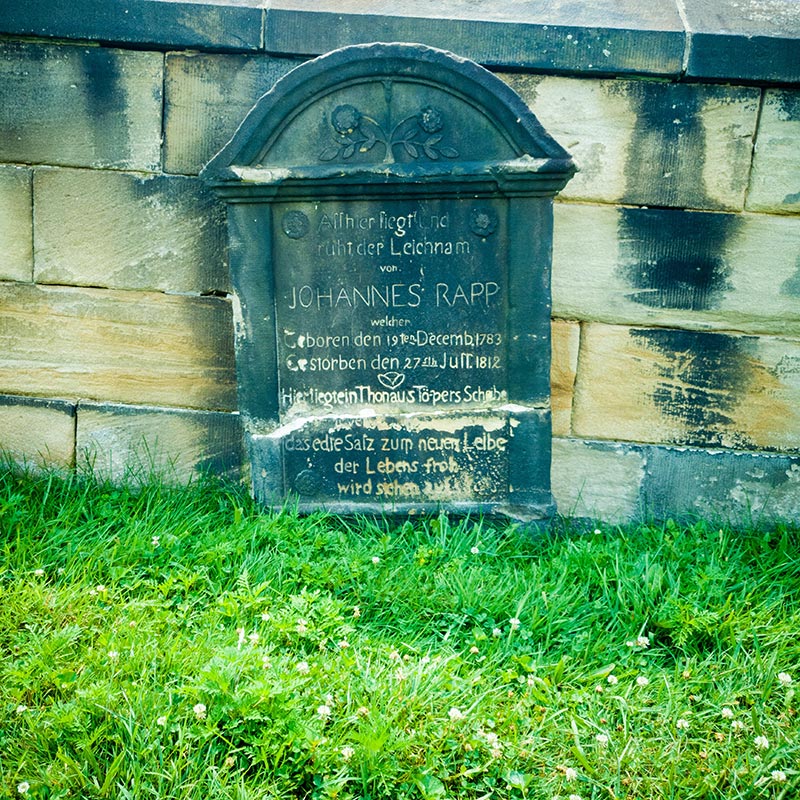 And finally, John Rapp's gravestone, erected by persons unknown many years after his death. The marker used to be out in the graveyard, but has fallen over and broken multiple times and now no one knows where it was originally located. These days it's just propped up against the south wall.
If you'd like to visit, the Harmonist Cemetery is open to the public. It's right off PA-68 near the Zelienople exit of I-79N. There's very little in the way of parking. You may need to park nearby and hoof it, or park on the shoulder of the road.
Published