In honor of our latest episode, #7 has graciously decided to share some photos of the best pressed pennies in her collection!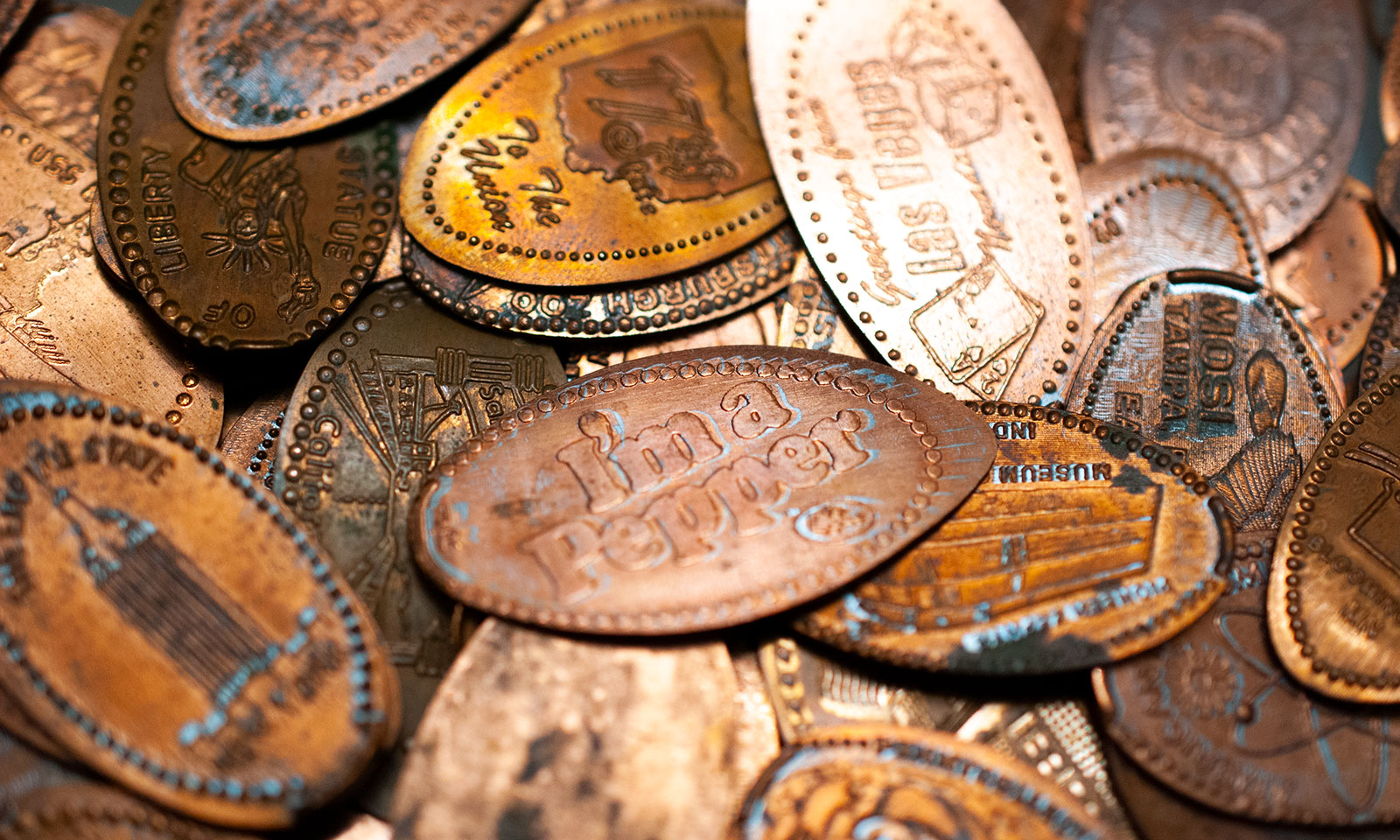 Her collection consists of over 165 pressed pennies collected over years of traveling, plus some brought to her by family and friends who spotted a penny machine on a trip.
Mentioned in the episode, this is a pressed medallion from the new-defunct Star Trek Experience in Las Vegas.
This one is from Loch Ness, which makes it a pressed pence, I guess? It's off-center, but it looks great.
Memorial World Trade Center coin, from a trip to New York.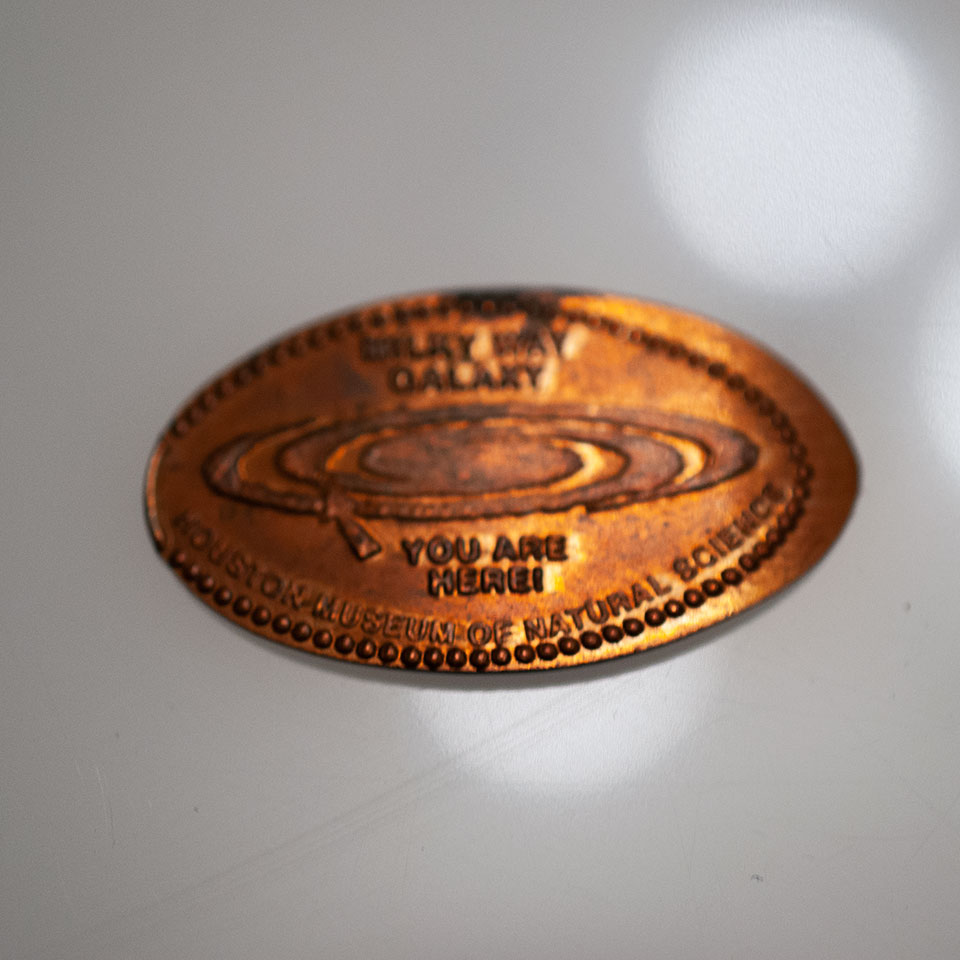 From somewhere in the Milky Way Galaxy, I guess.
The Original Wienermobile, from the Henry Ford Museum in Dearborn, MI. This actually isn't one of her favorites, but I just love the Weinermobile.
Misprinted coin from the Pymatuning Spillway ("where the ducks walk on the fish") in Linesville, PA. A common hazard for coin collections.
Published